JJ's Sauce and Seasoning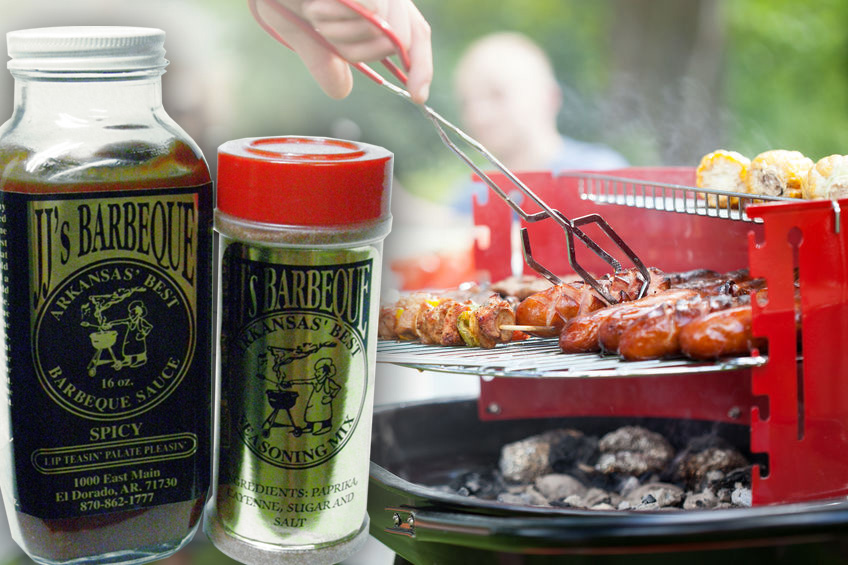 The Great Taste of JJ's on your Grill!
Arkansas' Best Barbeque Sauce
In this smokehouse barbecue sauce we've combined just the right combination of spices, herbs, and sauces to give you that downhome smokehouse flavor without being too sharp or dominating the flavor of the meat. It's one of the best in the SouthWest!
There are two varieties to choose from: Mild or Spicy. Try some of both. You will be glad you did.
Arkansas' Best Seasoning Mix
Who wants bland food? With JJ's Barbeque seasoning salt you will never have unhappy taste buds again.
With the perfect blend of cayenne, paprika and other spices, this seasoned mixture will wake up your your pork, beef and many other dishes in need of a dash of flavor.
Pick up both JJ's BBQ Sauce and Seasoning Mix on your next visit to JJ's!
Available only in our restaurant.